There are many reasons to protect your products and many methods to protect them. Security, consumer confidence, and retail display enhancement are the most common reasons to use shrink film. For packaging security, tamper-evident seals protect against unintended opening of the product before purchase. Dome shrink bags seal gift baskets in a clear barrier that keeps them safe during shipping, and they secure lids, caps, and handles of products on store shelves for display. Preform shrink bands seal plastic packaging and food containers to protect them. Multi-pack shrink bands or polyethylene film bind two or more products keeping them together for sale and shipping. All these different forms of shrink film keep your products safe and enhance their appearance.
Dome Bags for Gift Baskets
In Internet sales, many online retailers such as Amazon require sellers to secure their products as a set when selling multiple items or to secure loose items. Some products that are highly scented must also be wrapped in shrink or poly bag film, so the scent isn't absorbed into other products. Retailers now require liquids like soaps, cleaning products, or beverages to be bound inside dome shrink bags. This prevents people from tampering with the products and protects the containers, so liquids won't escape if damage occurs in transit. Gift basket shrink bags also protect product contents out on shelves for display in stores. Shrink bags for gift baskets meet FDA requirements for direct and indirect food contact.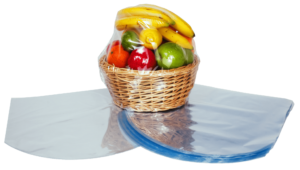 Clear or Printed Tamper-evident Shrink Bands
The government (DHS) mandates that suppliers provide a form of tamper-evidencing for consumer products on retail store shelves. One of the best ways to provide customer assurance that the products are safe is with a tamper-evident shrink band or seal. Tamper-proof shrink bands may be clear, opaque, or printed, and they give a professional appearance to products. Tamper-evident shrink bands also protect and seal products from leaks and spills.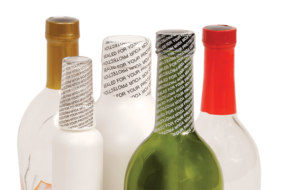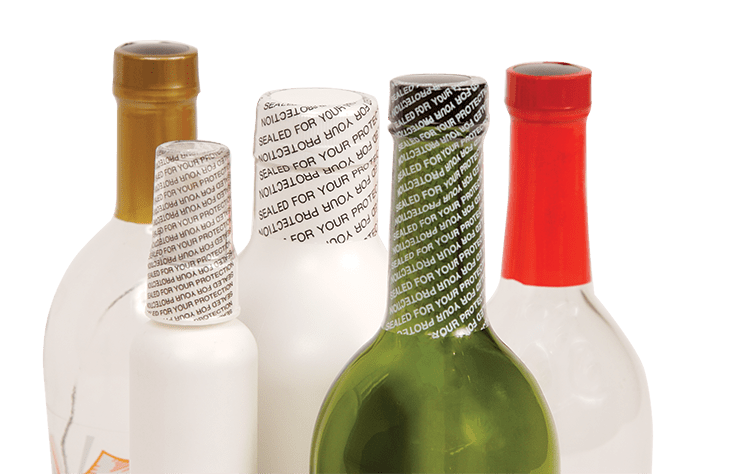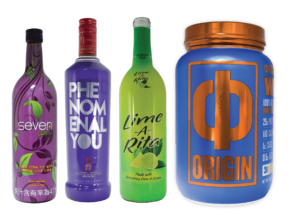 Preforms or Automatic Shrink Bands
Preforms are a type of tamper-evident band that protects products. Manufacturers make preforms from shrink film, pre-formed into the specific shape and size you need for your containers. Hand-applied preforms provide the same protection as other tamper-evident seals for small to medium volume. For higher volumes, the SuperSealer® Shrink Band System can apply tamper-evident bands on-the-fly in-line, replacing hand-applied preforms which reduces labor, shipping costs, and inventory space.
Multi-pack Shrink Bands
Manufacturers make shrink bands to bind more than one product into a group or set. They may be clear or printed. Polyethylene shrink bundling film may also be used to secure large, heavy packs of cans or bottles, replacing more costly corrugated or chipboard boxes. Online retailers also require sets of products to be bound together for safety in shipping and multi-pack shrink bands achieve this.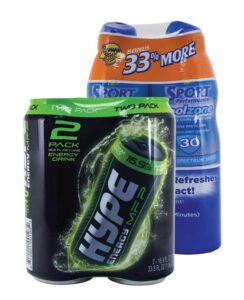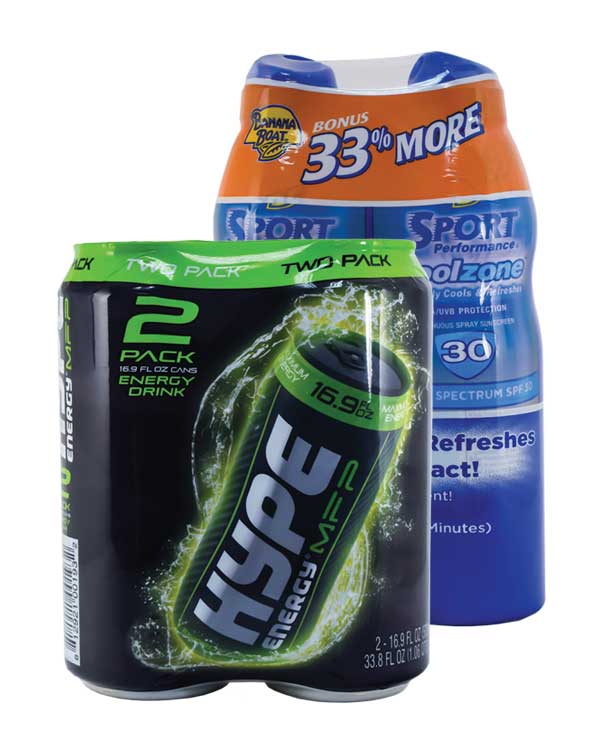 Make sure you know what method of protection you need for your product application. It will save you time and money. If you need help, let one of our packaging experts help you. Traco Packaging has been supplying shrink film for over 35 years. Call 800-284-9727 or request a quote on our website today at www.tracopackaging.com/request-a-quote/.