Adding digital presses to its manufacturing business has helped Traco Packaging deliver what they promise and augment its position in shrink film printing.
What do an old-school philosophy and new technology have in common? A winning combination if you do it the right way. Just look at Traco Packaging and its president and founder, John J. Palica. Traco Packaging started out as a manufacturer of a portable shrink wrap machine called the SuperSealer® in 1985, and as it grew into a larger business, it eventually offered printed shrink sleeves as a service along with its large array of existing products. Traco Packaging wasn't originally a printer, so it offshored most of its print work to rotogravure presses. This worked for some time, but as businesses turned to shorter runs and JIT (just-in-time) printing, they needed to find another solution for printing.
The new technology of that time was digital printing so Traco decided to do just that. Once they combined the new digital technology with their motto of "promise only what you can deliver, and deliver what you promise," Traco was on their way to success making short print runs and building on the trust they had already established with the companies they worked with and their sales representatives.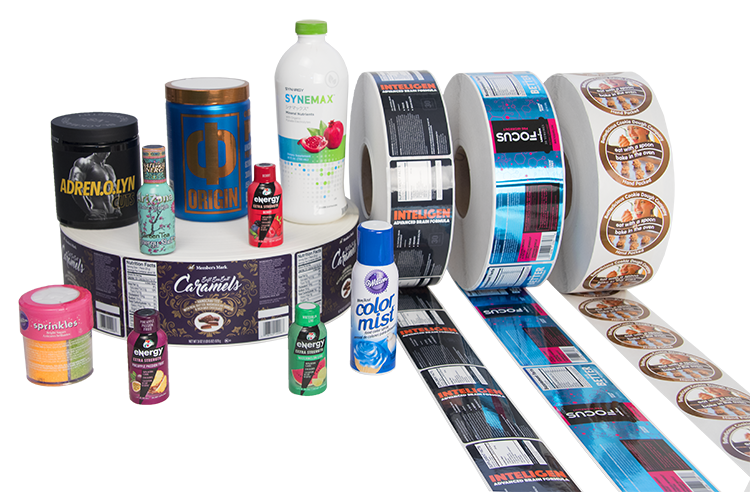 When John Palica and his management team look at prospective new hires, they look for the ones that possess character, integrity, and honesty. "When you talk to a salesperson at Traco, he becomes the source for you for just about any product line that you want, even if we don't sell it. We can direct you and give you some good information on where to find the product. We don't try to broker things and become middlemen. I think our sales team become 'go-to people' for purchasing agents around the world because they can trust them," John says.
Of course, building trust isn't easy, but with an "old-fashioned" business sense, it comes naturally. "There's no hype in our sales. We're very factual. We own up to any of the mistakes we've made. We're not perfect. We've made mistakes in the past. We have to own up to that, and we do so. I think it's very hard to find old-fashioned business tactics and practices like we have at Traco where we actually promise what we can deliver and deliver what we promise." John admits that the idea may sound somewhat cliché, but, "if you really promise that, which we really try to do, then customers will learn to appreciate it, and they'll tell others."
Traco's journey into offering digital printing didn't take the usual path. Most often, a flexographic or offset printer would embrace digital printing, says Gary Whitehead, print production specialist at Traco. The company was sure they wanted to satisfy several customer requirements, such as JIT printing, versioning, or test-marketing different shrink sleeve labels as prototypes without printing huge quantities. The problem was that most digital presses didn't have the capability to print on shrink films as a substrate. In the end, the company decided to purchase a HP Indigo ws4500 which could print on shrink film without the heat to cure the ink. They later upgraded the printer to a HP Indigo 6000 series and then again to a 6900 series. The company now has multiple HP Indigo 6900 series presses to satisfy the demand for digital shrink sleeve labels and pressure-sensitive labels.
Having a quick turnaround is an absolute key to all the above features. John Palica said, "We found that we had a large customer base that needed a product just-in-time, didn't forecast properly, were late in ordering, or had somebody pushing them for a product that needed to be turned quicker than most presses could do. The Indigo press filled that niche for us because we can turn a job in 24 hours if we have to." The company claims that the makeready on the digital press from job to job can be less than 5 minutes. "We can do a job for a different customer, with a completely different set of artwork, with less than 5 minutes of setup between them. We can do anywhere from a single impression, if they are looking to do prototypes, all the way up to 100,000+ impressions."
The biggest factor, however, was the ability to print on shrink film. Most digital printers use heat to fuse the ink or toner to the substrate which would either melt or activate the shrink film, rendering it useless.
Traco has specialized in shrink film since its beginning so it should be no surprise that Palica claims that when you put a product with a shrink sleeve label next to one with a pressure-sensitive label, the consumer will more often choose the product with the shrink sleeve label. He attributes this to the fact that a shrink sleeve label gives you a 360-degree area of high-definition, high-gloss, digital-quality graphics.
Since purchasing the original HP Indigo ws4500 digital press to their arsenal, Traco has added multiple HP Indigo 6900 series presses to help cover the demand for digital printing. Investing in digital print capabilities has expanded what Traco can offer any customer in terms of printed shrink sleeve labels and pressure-sensitive labels. "I think right now, what this press does very well for us is allow customers to try things out without investing a lot of money in plates and prepress costs," adds Palica. "We can take it from the artwork stage and transfer it to a shrinkable substrate to fit any shape of container. Traco can also provide the sleeves as roll stock for use on automatic application equipment or as single cutbands for manual application."
Digital is on the Up and Up
The print quality of printed products from the HP Indigo Digital press is as good or better than rotogravure says John Palica. "I think it's better than gravure when you compare them side-by-side. The quality is unmatched. Gravure and Flexo just can't match the registration detail and color-matching quality of these presses."
Most people don't look at printed products with a loupe or pay attention to the registration or fine detail, but Traco does. Looking at the differences, it's obvious that the HP Indigo press's capabilities are unmatched.
If you would like to speak to us about a quote for a short to medium run of high-quality digital shrink sleeve labels, pressure-sensitive labels, or to run multiple SKUs without incurring multiple plate charges, call 800-284-9727 or visit www.tracopackaging.com/contact/ to start your shrink sleeve label or pressure-sensitive label project today!