Heat Gun SEALER for Shrink Wrap & Labeling
Simple to use, this variable temperature control heat gun has the power to shrink wrap products at the speed you need.
The HotShot is versatile and lightweight with new "on-off" fingertip control and hand guard for additional safety. Simple to use—go from novice to expert with minimal effort. Excellent air velocity on high or low settings. 1 year U.S.A. limited warranty, UL and ULC approved. Perfect for shrink wrapping gift baskets and sealing virtually any kind of package. Purchase and use separately or bundle it with the SuperSealer, the number one selling portable shrink wrap machine, with hundreds of thousands in use today worldwide.
Options: HotShot sold separately or bundled with portable SuperSealers. Stand-n-Store self-adhesive safety stand, available separately.
Also known as: heat sealer, heat gun, shrink gun, hand held heat sealer.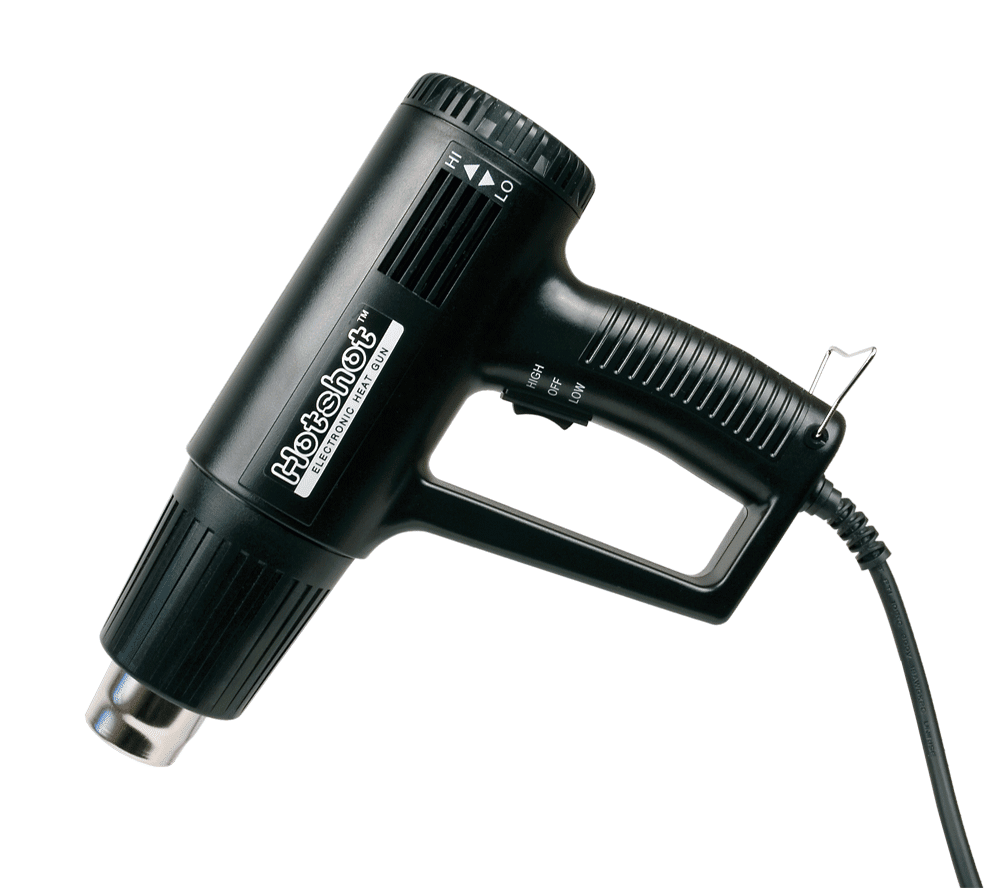 Two-speed fan.
Variable temp (0-1100 degrees).
1 year U.S.A. limited warranty, UL/ULC approved.
Self-standing.
Keep your heat gun handy and safe in the Heat Gun Stand-and-Store Accessory. The black-glazed metal accessory comes ready to mount on your SuperSealer® or any convenient work surface. Just peel the sticky backing from adhesive strips and press into place. Accessory mounts on SuperSealer® or any work surface. HotShot® is safely stored in the same place and position, improving workflow.
MORE INFORMATION (PDF pages)