Bag Sealer Equipment for Shrink Wrap & Labeling
Bag Sealer Equipment from Traco Packaging
Traco Packaging offers bag sealer equipment in many sizes and types. Plastic bag sealers are used to seal items in bags such as CDs, books, pamphlets, calendars, or any miscellaneous products.
Also known as: econo bag sealer, portable bag sealer, impulse sealers, constant-heatsealer, hand plastic sealer, large bag sealer, crimp sealer, hand-held heat sealer, tish, thc 150, tisa, tisf, ths, impulse bag sealers, portable hand sealer, bag n seal impulse, bag sealer equipment.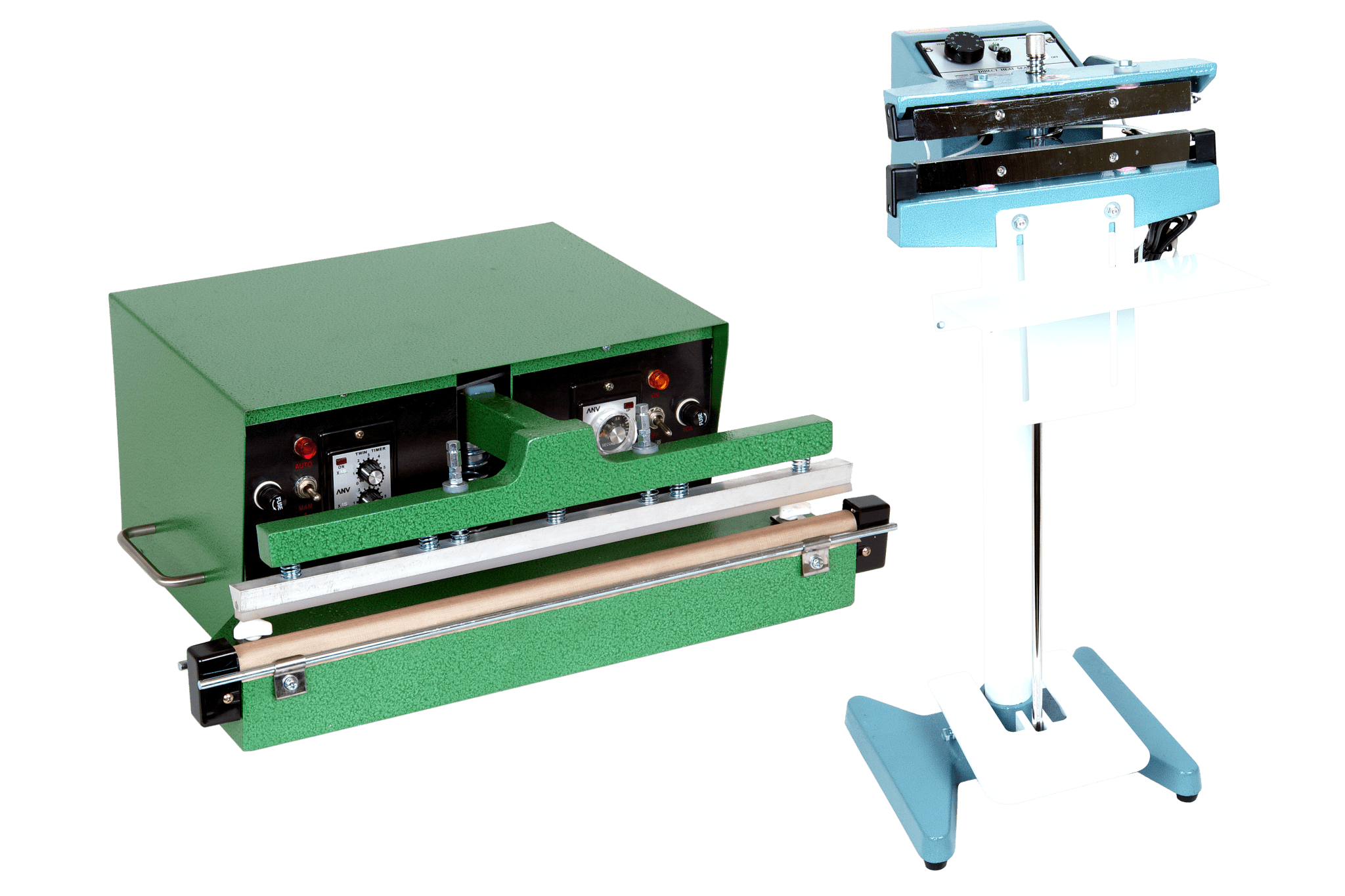 Impulse Sealers and TISH Sealer Equipment
Our TISH impulse bag sealers are popular, durable, and hand operated. They come in different models and sizes including: TISH-100/4″, 200/8″, 300/12″, 400/16″, 500/20″ all available with an optional cutter blade for removal of scrap or excess material. Our Econo Bag Systems come with a Sealer, HotShot® Heat Gun and stock shrink bags. We also carry the following:
TISF –Extra large, foot-operated bag sealer. Model/sizes: TISF-300/12″, TISF-450/18″, TISF-600/24″.
THS –Large, dual "hot jaws" foot-operated bag sealer. Model/sizes: THS-200/8″, THS-300/12″, THS-400/16″.
TISA –Extra large, table-top automatic or foot operated bag sealer. Model/sizes: TISA-450/18″, TISA-600/24″. Dial controls for automatic cycle frequency, heat seal time and pressure time settings.
THC-150 –Small hand-held crimp sealer comes in versatile 6″ size. Great for balloons, small gift bags or novelties. Hand operated with constant-heat Teflon sealing surface.
The Best Plastic Bag Sealer Equipment
With over 30 years in business and over 200 years of combined packaging experience, Traco Packaging is your best choice for product packaging and sealers. We can help you find the perfect solution for your product packaging needs.
Contact Traco Packaging today for more information on our products and sealers. Get your FREE quote by filling out the form on this page or by calling 877-358-4760 today.
MORE INFORMATION (PDF pages)